Spacelabs OnTrak ABPM 90227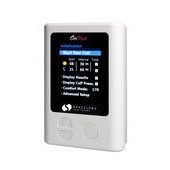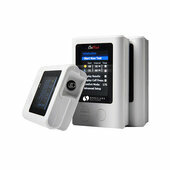 Description
New Ambulatory Blood Pressure (MAPA) recording system from the SpaceLabs brand. The latest addition to the range, it replaces its illustrious older models 90207 and 90217.
- Transfer of the recordings by means of micro-USB circuit directly connectable; any Windows PC computer
- Lighter : 172 g
- Can be adjusted in adult or pediatric mode; possibility to limit cuff pressure; any lower value; 270 mmHg (adult mode) or higher; 250 mmHg (pediatric)
- Automatic annual maintenance reminder Manufacturer
NB : all size armbands from previous models are 100% compatible.
Supplied with :
- Spacelabs software
- Carrying pouch
- Transfer case
- Installation CD
- User manual
- 1 standard size cuff.
> 1 YEAR WARRANTY
Any questions ? Contact us at contact@cardiodepot.eu
, Based on