Spengler MAXI+ 3 multi support tensiometer (Pack of 3 Cuffs)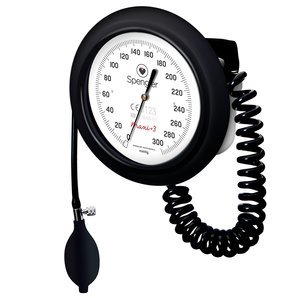 Description
MAXI+ 3 multi support (very large dial : 167 mm).
Multi cuff pack (x3).
More functionality : A fixed model that can be rotated in a few seconds !
Delivered with its fixing clamp for standard rail, for base with castors or base with castors or serum foot.
Compatible with Maxi +2.

Cuff sizes :
L, M, S
> 2 YEARS WARRANTY
Any questions ? Contact us at contact@cardiodepot.eu
, Based on