Mortara ELI 250 - 12-channel digital ECG (Refurbished)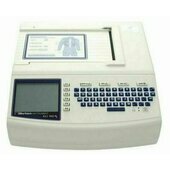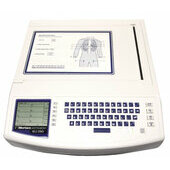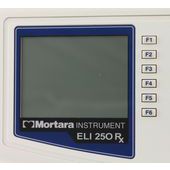 Description
Mortara's Eli-250 12-channel digital ECG recorder. Refurbished to new condition.

This portable recorder model is equipped with a screen allowing the ECG trace to be previewed before signal acquisition.

This recorder has an automatic interpretation module.
An ECG analysis report can be inserted after the trace.

The ECGs can be printed directly by the recorder on A4 paper.

Up to 60 ECGs can be stored in memory.
The ECG recorder is supplied with:
- 1 patient cable
- 1 power cable


Technical data :
- Printing on A4 ECG paper possible.
- Horizontal resolution adjustment: 5, 10, 25 or 50 mm/s.
- Vertical resolution adjustment: 5, 10 or 20 mm/mV.
- Automatic interpretation can be activated
- Download the manual here

> 1 YEAR WARRANTY
Any questions ? Contact us at contact@cardiodepot.eu
, Based on