Ambu White Sensor 40713 Monitoring Electrodes (Radiolucent)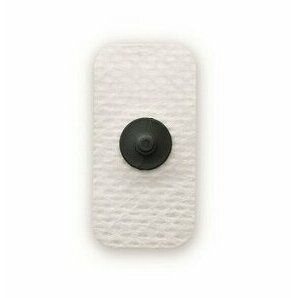 Description
Equipped with a highly conductive and skin-friendly solid gel, the Ambu White Sensor 40713 center-push button electrode provides a quality signal for ECG monitoring applications in children and adults. Its small size and soft external fabric support provide ease of use.
The electrode is rodiotransparent and MRI compatible.
Chloride-based liquid gel.
Free of PVC and Natural Rubber Latex.
Non-woven material.

Dimensions :
19 x 38 mm (0.74 x 1.49 inch)

Sales packaging :
- Bag of 3 electrodes
- Box of 300 electrodes (100 bags of 3 electrodes)
Any questions ? Contact us at contact@cardiodepot.eu
, Based on