Contact blue gel Asept Neo Jelly Us (set of 2 cans of 5L)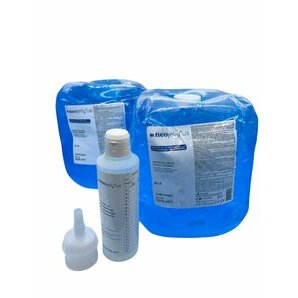 Description
Asept Neo Jelly Us contact gel for ultrasound, ECG and Doppler.
This ultrasound gel is hypoallergenic, water-soluble, non-irritant, non-corrosive, and non-abrasive.
The blue color ensures that the probe is well cleaned.

Main components and materials :
Water, polymers, coloring agents, preservatives, humectants.

Sales packaging :
Box composed of 2 cans of 5L (with 2 empty 250ml bottles to fill).
Any questions ? Contact us at contact@cardiodepot.eu
, Based on