Omron M7 Intelli IT Arm Electronic Blood Pressure Monitor - 2020 Model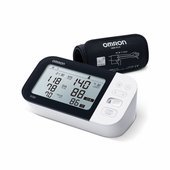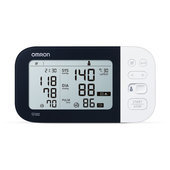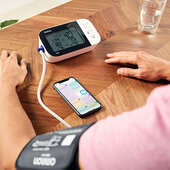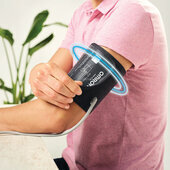 Description
Upper arm blood pressure monitor model M7 Intelli IT from Omron. 2020 model.
Ideal for professionals and individuals for the measurement of blood pressure for people with diabetes or hypertension or atrial fibrillation.


Features of the M7 Intelli IT blood pressure monitor :
- Send results on Smartphone via the Omron Connect app (available on Apple Store and Google Store) via Bluetooth
- Detection of atrial fibrillation
- Cuff positioning indicator
- Detector of irregular heartbeats
- Intelli Wrap armband: measure regardless of patient positioning
- Large LCD screen
- Intellisense technology
- Clinically validated

Technical characteristics :
- Detection of atrial fibrillation
- 100 measurement memory for 2 users + a guest mode
- Intelli Wrap armband size 22-42cm
- Average of 3 measurements in atrial fibrillation mode at 30 second intervals
- Weekly averages morning and evening
- Monitoring of morning hypertension
- Correct installation indicator
- Irregular beat indicator
- Triple display (Sys / Dia / Pulse)
- Hypertension indicator (SYS > 135 mmHg and/or DIA > 85 mmHg)
- Monitor weight: 163 g


What does the kit contain ?
- A M7 Intelli IT blood pressure monitor
- A cuff 22-42cm
- 4 AA 1.5V batteries (lifetime of about 1000 measurements)
- A storage box
- A user manual (EN, FR, DE, IT, ES, NL, RU, TR, AR)

> 3 YEAR WARRANTY (MONITOR) and 1 YEAR (CUFF AND AIR TUBE)


Any questions ? Contact us at contact@cardiodepot.eu
, Based on