Edan PADECG Digital ECG Android (Android or IOS)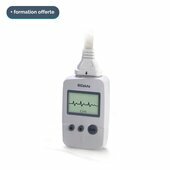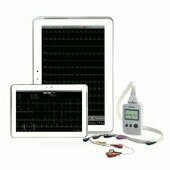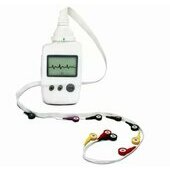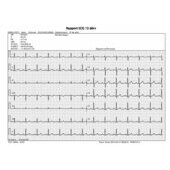 Description
The EDAN brand PADECG digital wireless ECG works with iOS (current 10/14) and Android (V4.0) tablets via Bluetooth technology. Its reliability allows to perform a quality electrocardiogram and establish an accurate cardiac diagnosis.
Compact and intuitive, the device can be used both in the office and at home for patient consultations.


The special features of the Edan PADECG Digital ECG device :
- Export of reports in PDF, XML and jpg format.
- Manual and automatic recording mode with CSE/AHA/MIT tested interpretation.
- Recording of 12 leads simultaneously with 24-bit converter.
- Comfortable reading and intuitive handling.
- Measurements, calculations and interpretations are included in the multilingual program.
- Wireless sampling box for maximum patient comfort.


Technical features :
- Dimensions : 14.8 x 10 x 4 cm
- Power supply : 2 batteries / AA
- Weight : 210 g
- Compatible with all new versions of Android (from 4.0 onwards) or IOS (from IOS 8 onwards)
Supplied with :
- 1 patient cable 10 wires with pressure plug
- 1 user manual
- 1 carrying case
- Android software
- 2 AA batteries
(Delivered without touchpad)
Any questions ? Contact us at contact@cardiodepot.eu
, Based on