Ambu White Sensor 4570M Pediatric Monitoring Electrodes (Radiolucent)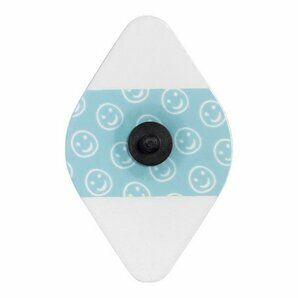 Description
Thanks to its adhesive liquid gel, the Ambu White Sensor 4570M electrode ensures good signal quality for short-term ECG monitoring applications in pediatrics. Its ergonomically shaped, flexible foam outer backing provides ease of use and comfort during application.
It is radiolucent and MRI compatible.
Free of PVC and natural rubber latex.
Dimensions :
38 x 60 mm (1.49 x 2.36 inch)
Sales packaging :
- Bag of 30 electrodes
- Box of 300 electrodes (10 bags of 30 electrodes)
Any questions ? Contact us at contact@cardiodepot.eu
, Based on