Omron Complete Blood Pressure Monitor with ECG function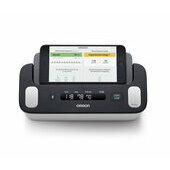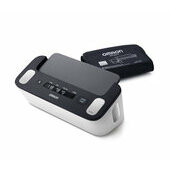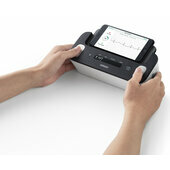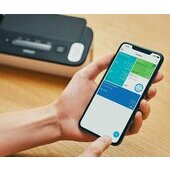 Description
2-IN-1 ELECTRONIC BLOOD PRESSURE MONITOR WITH ECG FUNCTION

Omron Complete is a two-in-one blood pressure monitor that measures blood pressure, as well as heart problems such as tachycardia, bradycardia, hypertension and atrial fibrillation (AFIB).
On average, one in four adults will experience AFIB in their lifetime, which can lead to a stroke if left undiagnosed.
When using the Omron Complete miniature ECG device, your results will be stored in the Omron Connect app for transmission to your doctor.


Features of the Omron Complete ECG blood pressure monitor
- Smart 2-in-1 blood pressure monitor: blood pressure and pulse measurement + single-channel ECG recording
- Detects AFIB, tachycardia or bradycardia
- Bluetooth technology: easy synchronisation using the free OMRON Connect mobile app to track your results (available on iOS and Android)
- Easy-to-understand ECG results: once taken, the Omron Connect app provides a clear message indicating whether AFIB was detected or not


Technical specifications
- Memory: 99 measurements
- Cuff wrap guide
- Averaging function
- Detects irregular heartbeats
- Detects body movement
- Intellisense technology (which helps to ensure correct positioning of the cuff)
- Clinically validated device
- Dimensions: 232 x 123 x 98 mm
- Device weight: 550g
- Works with 4 AAA batteries
Delivered with
- A 22-42cm cuff
- A storage case
- Instructions for use
Any questions ? Contact us at contact@cardiodepot.eu
, Based on