Kardia Mobile 6L Wireless ECG Recorder Alivecor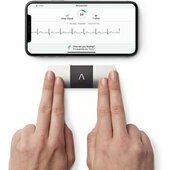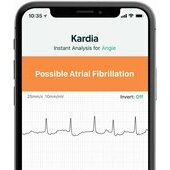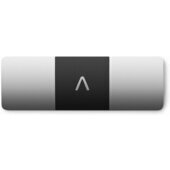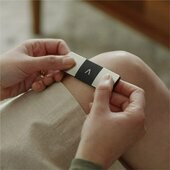 Description
The Kardia Mobile 6L device is a heart monitor that allows you to record an electrocardiogram in just 30 seconds using a tablet or smartphone.
It allows you to record a complete view of cardiac activity and collects 6 leads: I, II, III, aVR, aVL, aVF.
How to use the Kardia Mobile 6L ?
Download the Kardia app on Google Store or App Store, create your profile then click on "Save your ECG".
Place your two fingers on the device's sensors and press the third electrode on your left leg, ankle, knee or thigh. It's as simple as that !
What data will be saved ?
The device detects your heart rate and indicates a pre-diagnostic result : normal, Tachycardia, Bradycardia, Potential Atrial Fibrillation or Unclassified. You can then share your results with your doctor by email, text message or pdf.
Technical characteristics :
- Dimensions : 30 × 95 × 145 mm (1.18 x 3.74 x 5.70 inch)
- Weight : 200 g ( 7.05 oz)
Any questions ? Contact us at contact@cardiodepot.eu
, Based on