Duraschock DS55 Welch Allyn Manual Aneroid Sphygmomanometer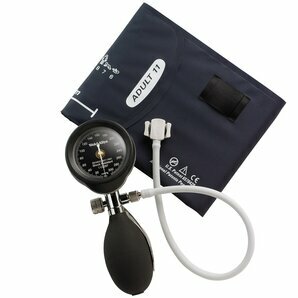 Description
The Durashock DS55 is part of Welch Allyn's line of aneroid, manual blood pressure monitors with DuraShock™ technology. With this technology, the blood pressure monitor stays calibrated longer and shows more accurate results. In addition, the device is shock-proof and gearless.
Special features of the Duraschock DS54 Welch Allyn blood pressure monitor :
- Aneroid blood pressure monitors, manual.
- With DuraShock™ technology.
- Without gear.
- Laser-engraved dial.
- Shock resistant (76 cm).
- With screw decompression valve and tube.
- Wide inflation bulb.
- Identification label.


Supplied with :
- Storage case
- Adult Cuff (25-34)
> Warranty : 10 years
Any questions ? Contact us at contact@cardiodepot.eu
, Based on