Manopulse pressure monitor Duraschock DS58 Welch Allyn Shockproof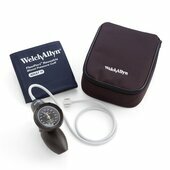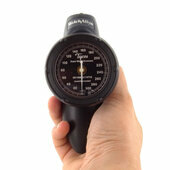 Description
In addition to its ergonomic bulb and premium inflation system, the Duraschock DS58 Welch Allyn blood pressure monitor is equipped with Durashock's no-grain technology to withstand a fall from a height of up to 150 cm. Simple and easy to use, the device offers an optimal level of comfort.
Special features of the Duraschock DS58 Welch Allyn tensiometer :
- Manual tensiometers, aneroids.
- With technology DuraShock™.
- Without gear.
- Super shock-resistant (150 cm).
- Laser-engraved dial.
- Premium inflation system.
- Ergonomic inflation bulb.
- Provides patient comfort.
- Lightweight and latex-free.
- Innovative design.
- Certified accuracy up to +/-3 mmHg.

Supplied with :
- Storage case
- Two-piece cuff for Adults (25-34)

> Warranty : lifetime on calibration
Any questions ? Contact us at contact@cardiodepot.eu
, Based on